What's in a logo?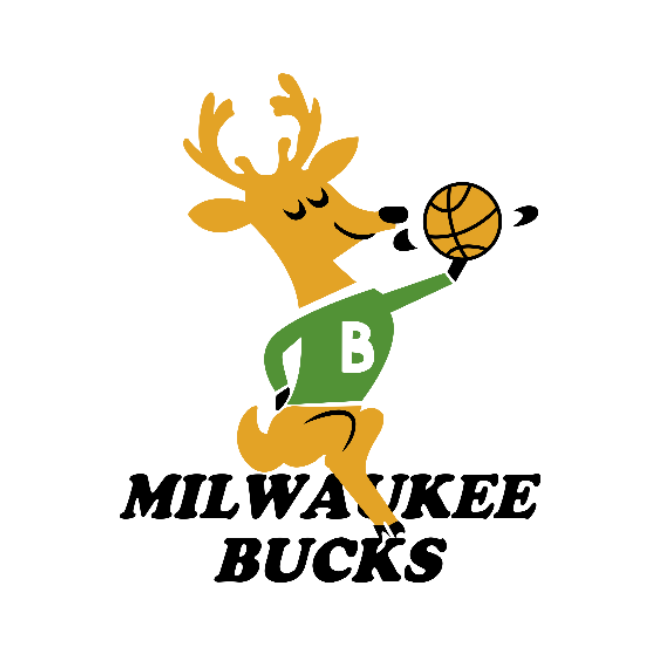 But how did this charming stag come to be? It wasn't as straightforward a process as you might think. Before the
Bucks
got their name,
Milwaukee
tried on three pro teams for size: the Bright Spots, the Shooting Stars, and the Hawks.
Finally, in 1968, a group of entrepreneurs held a fan contest to name their newly created team. Over 40,000 fans – more than the entire population of
Milwaukee
back then – voted. For the name Robins,
Milwaukee
's state bird. Wait, what?
The name clicked with fans, but didn't really click with the team's owners, so they went with the second-place fan choice, the
Bucks
. Credit went to R.D. Trebilcox of Whitefish Bay, who appreciated that bucks are spirited, fast, and excellent jumpers. For his trouble, Mr. Trebilcox won a new car. The fans went wild, but eventually, they accepted the choice. The
Bucks
is a pretty good name, after all.
Shortly after, general manager John Erickson got to work on the
logo
and official colors, recruiting
Milwaukee
artist Matt Kastelic for the job. This unique logo stayed with the team for 25 years. 
And those original years were far from humble, with the
Bucks
winning a championship in just their third season. Graced by the likes of
Kareem Abdul-Kabbar
(formerly Lew Alcindor) and veteran The Big O, many of the Bucks' greatest played under this classic design.